Helping Fidelity spend smart
In a world of rapid technological change, we are working to optimize the value chain, reduce complexity and build closer relationships with our suppliers. We firmly believe that a focus on total cost of ownership—value, diversity, quality and reliability—enables us and our suppliers jointly to create value.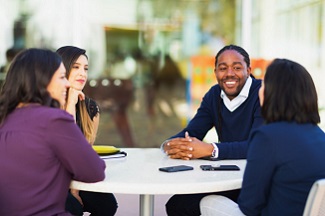 See how Fidelity's purchasing with small and diverse suppliers creates meaningful and sustainable economic impact in the communities we serve.